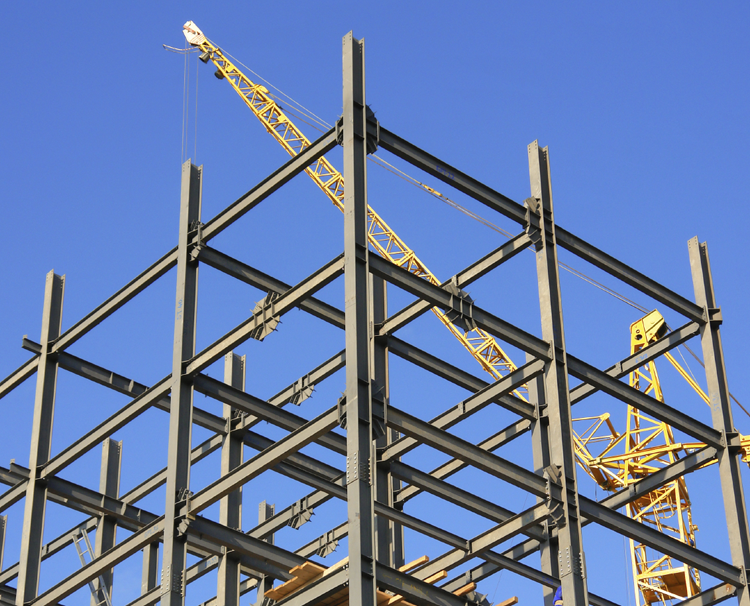 Steel Structures have following advantage and disadvantages:
Advantages:
Better quality control.

Lighter structural elements.

Faster to erect.

Less percentage of floor area occupied.

Better ductility, hence better earthquake resistance.

Less material handling at site.

Amenable to alteration.
Disadvantages:
Skilled labor required.

Higher cost of construction.

High maintenance cost.

Poor fire resistance as at 1000

°

F (538

°

C), 65 % strength remains and at 1600

°

F (871

°

C), 15 % of strength remains.
Mechanical Properties of Steel:
Yield stress: 220-540 N/

mm²

Ultimate tensile stress: 1.2 x yield stress.

Modulus of Elasticity: 2 x

10

5

N/

mm²

Poisson's ration: 0.3-0.5